Musi 3070/4070 - Electro-Acoustic Orchestra
course syllabusWeek 1: Orientation, Overview, Gesture Intro, First Playingintroductory slidesAssignment 0: Sound-Mapping/Place-Mapping

​Response 1: Reading

note: please relate this reading to your listening experience from A0.​
Week 2: Sounds Maps, Deep Listening, Relate
Assignment 1: Instrumental Invention Etude
Response 2: Listening
Hildegard Westerkamp - Kits Beach Soundwalk
Francisco López - Untitled #281
(note: please sign up for the free SONM site to hear these pieces)
Reminder: Listening Meditations, no headphones, reflection in relation to thoughts, sensation, intuition, feeling
Supplemental reading: Bullock - Self-Idiomatic Music
​
(Downloadable while you are on campus)
Week 3: Tuning Meditation, Audio System Overview, Noise/Tone and and Smooth/Rough
Assignment 2: Instrumental Sonic Meditation Etude
Sonic Meditation Examples
Response 3: Viewings/Listening
Malcolm Goldstein - solo violin improvisation
​
Keith Rowe - prepared guitar
​
Fred Frith & Otomo Yoshihide
Week 4: Continuous Transformations (morph, crossover) and Structural Transitions (on/off, break)
Response 4: Reading + Listening
Tenney - Postal Pieces
Listenings:
Tenney - Cellogram
​
Tenney - Beast
Reminder:
​Sunday October 15th, X-Avant Festival Event:
James Tenney - Resistance
Week 5: Structural Transitions, Shapeline, Memory

Week 6: New Quad Audio Field, Refactoring Groups, Combining Elements
Assignment 3: EAOIU
EAOIU Score
Response 5: Listening
Evan Parker Electro-Acoustic Ensemble - Drawn Inward
Week 7: Concert Rehearsal
Concert 1: Real Virtuality

​
Week 8: Refining Shapeline, Synchronize, Scans, Memory
Assignment 4: Nonlinear Soundpainting
Response 6: EAO Concert
(2%. due November 19th)
Week 9: Gestures: Noise/Tone Fader, Reverb Fader, Go on to/go back to, Braxton Hit, Copy/paste

Assignment 5: Choose Your Own Adventure
Response 7: Surfing the Supplementals
choose either 45-60 minutes of listening or 10-15 pages of writing from supplementary sources below. Could also be half/half.
(2%. due November December 3rd)
Final Composition (draft due Nov 26th)
Final Paper

Supplementary Listenings
Listening Grouping 1
Pauline Oliveros - I of IV
​ AMM - Later During a Flaming Riviera Sunset
Listening Grouping 2
the Hub - Simple Degradation and Stuck Note
John Cage - Williams Mix
Tom Erbe - Williams Mix, digital realization
Triple Point -
Phase/Transitions
Trevor Wishart - Red Bird
​
Wishart -
Tongues of Fire
,
Vox 5
Iannis Xenakis -
La Legende d'Er
Xenakis -
Persepolis
​ Xenakis -
Hibiki Hana-Ma
Xenakis - Metastasis
Listening Grouping 3
James Tenney - Saxophony
Phil Niblock - Didgeridoos and Don'ts
Francisco López - untitled #188
Listening Group 4
Haunted Weather, Disc 2 Selections:
Autechre - Parhelic Triangle
Carsten Nicolai/Ryuichi Sakamoto - Duoon
Derek Bailey/John Stevens - Reflecters
Fennesz - Caecilia
John Butcher - Swan Style
Pan Sonic - Maa
Ryoji Ikeda - C7: Continuum
​ Kaffe Matthews - Clean Tone Falling
​ Jem Finer - Longplayer 13.2.2003
Listening Grouping 5
Kim Cascone - Gravity Handler
​ Christian Marclay - Jukebox Capriccio
​ Oval - -
​ Janet Cardiff - The Missing Voice
​ Morton Subotnick - Silver Apples of the Moon (pt 1)
​ Louis Dufour - Materio_*
​ Richard Devine - Partition Refinement
​ Gyorgi Ligeti - Atmospheres (Beyond the Infinite)
​ Kim Cascone - Mirror Test
John Chowning - Stria
​
​David Dunn: Chaos and the Emergent Mind of the Pond
David Dunn excerpts
Mark Fell - multistability
Fennesz - Endless Summer
Oren Ambarchi - Suspension
Terry Riley and the Poppy no Good Band
Pauline Oliveros in the arms of Reynols
Evan Parker / Keith Rowe, Dark Rags
Parker / Guy / Casserley Trio
Tenney - Having Never Written a Note for Percussion (tam-tams)
Tenney - Having Never Written a Note for Percussion (Sonic Youth)
​​Reich: repetition, phasing and process
Music for 18 Musicians
It's gonna rain (about here)
Come Out (about here)​
Grisey - Partiels
Horațiu Rădulescu - Inner Time II
Helmut Lachenmann - SchreibenSupplementary ReadingsAMM Liner Notes
INDIGENOUS TO THE NET: Early Network Music Bands in the San Francisco Bay Area - Chris Brown and John Bischoff
Distributed Listening in Electroacoustic Improvisation - Doug Van Nort
​Xenakis - Formalized Music
​David Dunn - Music, Language and Environment
John Dack on Pierre Schaeffer's Typomorphology
​Pierre Schaeffer - Solfege du L'Object Sonore
​Articles on Evan Parker Electro-Acoustic Ensemble here and here
Powered by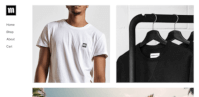 Create your own unique website with customizable templates.