Tuesday November 22nd @ 5:00-7:00pm

John Driscoll, founding member of Composers Inside ElectronicsElectro-Acoustic Orchestra

Program:
Electro-Acoustic Orchestra (dir. Doug Van Nort) - Conducted Improvisation
Performers:
Chris Anderson-Lundy, Robert Appleton, David Bandi, Aaron Corbett, Carlos De Leon, Marcello Fiorini, Glen Hall, Ian Macchiusi, Mark McGugan, Mackenzie Perrault, Liz Petzold, Ted Phillips, Danny Sheahan, Fae Sirois and Lauren Wilson.
Impulsions – Phil Edelstein (2015)
Performer:
John Driscoll
Speaking in Tongues – John Driscoll (2012)
Performers:
John Driscoll, Doug Van Nort
Microphone – David Tudor (1970)
Performer:
John Driscoll


​

Powered by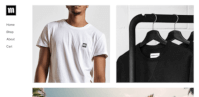 Create your own unique website with customizable templates.